Al Emadi Enterprises continue as sponsor of Prix Jean-Luc Lagardere
Qatar horses have done well in the recent editions of Qatar Prix Jean Luc Lagardere, with Al Shaqab Racing's Olympic Glory winning the Group 1 race in 2012, and last year Galileo Gold finishing third in the race, kickstarting a successful season.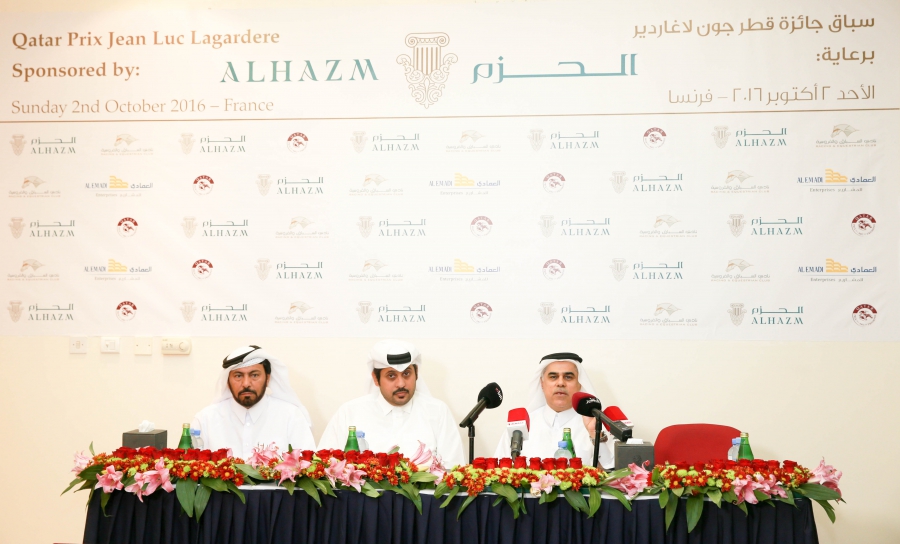 Al Emadi Enterprises have been associated with the Group 1 race, part of the Qatar Prix de l'Arc de Triomphe weekend, for some time now and CEO Mohammed Al Emadi expressed his happiness and pride at a press conference on Saturday evening at the Qatar Racing and Equestrian Club (QREC).
"I am proud to be a part of such a big event. I understand that the times are tough but we are very keen to be a part of this event. The event is a great ambassador of the State of Qatar. Even when I was told that the event is being held at Chantilly instead of Longchamp, I was more than happy to go anywhere Qatar goes to support racing. This is one of the most important periods for Qatar and the racing in the country," Al Emadi said.
He added: "QREC and we have been part of this event for a few years now. And this association has been a success for both organisations. QREC has given us immense support, helping us to be associated with such a big event."
The contract between Al Emadi and QREC runs till 2017, however, QREC general manager Nasser Sherida Al Kaabi said he was hopeful of securing the extension.
"Mr. Mohammed Al Emadi has said that he is convinced about continuing the relationship with QREC beyond 2017. And I think this is one of the companies who will continue with us. We haven't had the full agreement with him yet but he is convinced about sticking with QREC and we are more than happy to have him continue with us. He has been one of the major players with QREC for a long time. We need people like him more in the market because he is supporting racing and sports in general," Al Kaabi said.
Talking about the competition on the turf, Al Kaabi said, "We wish all the best to all the contenders. We don't have Qatari contenders in the Arc but we do have some in the other races. The way we look at it is to keep the Qatari flag flying high. For us, sponsoring this event helps our great image and shows our confidence. It makes our sporting ambitions and power very evident."
One of Qatar's biggest hopes during the weekend is Al Shaqab Racing's Al Mourtajez, who will look to defend his title in the Qatar Arabian World Cup, part of the Doha Triple Crown for Purebred Arabians.
Al Mourtajez is in smashing form having recently won the Qatar Cup – Prix Dragon (Gr1 PA) at the same course.
"On paper, Al Mourtajez is the best among the contenders. Anybody who has seen this horse race, knows his capabilities. But it's racing and anything can happen. Declarations haven't come out. We have heard from the media that some of the trainers are pulling out their horses because Al Mourtajez is the favourite. As an owner, that should make anyone happy but as an organiser we would definitely want the best horses in the world to compete.
The two-day weekend, set for October 1-2, 2016, will see some of the best horses competing for some of the biggest prize money and glory in the world with Qatar Prix Jean Luc Lagardere, sponsored by Al Hazm, Qatar Prix de l'Arc de Triomphe and the Qatar Arabian World Cup scheduled for Sunday, October 2.