Al Hazm's proud association with HH The Emir's Silver Sword continues.
Al Hazm's fruitful association with HH The Emir's Silver Sword race will continue for the second straight year, it was announced at a press conference organized at the Qatar Racing and Equestrian Club on Tuesday.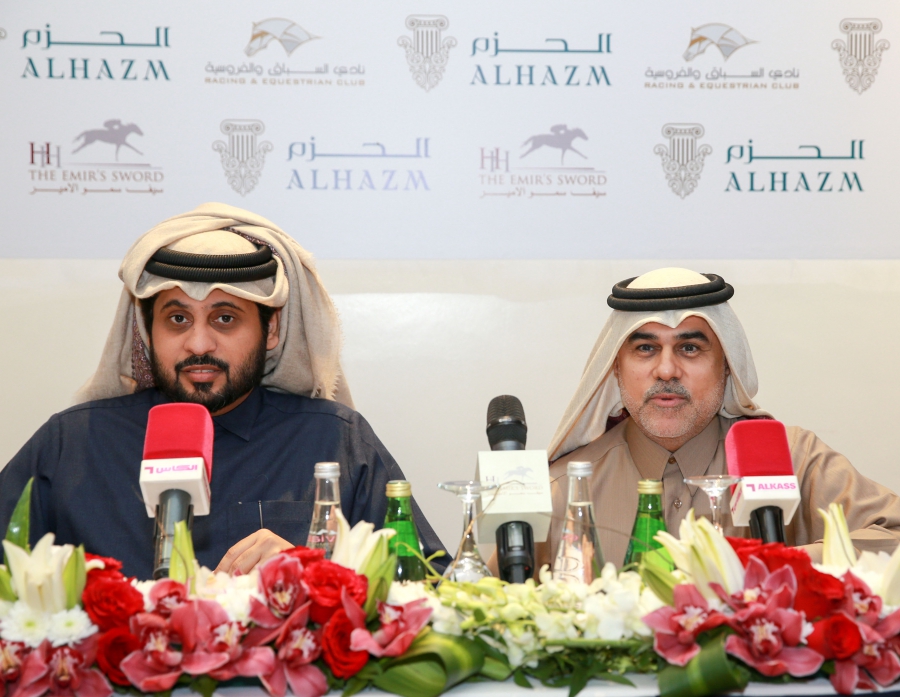 Present at the press conference were Al Emadi Enterprises CEO Mohammed Abdulkarim Al Emadi and QREC general manager Nasser Sherida Al Kaabi. Talking about his association with the QREC and the race Mohammed Abdulkarim Al Emadi said: "Our relationship with the QREC has been going really well for more than eight years. They have been successful and that success also reflects on us. We feel this is part of our support for the country. We feel that the government has been doing a lot for us, especially His Highness The Emir Sheikh Tamim Bin Hamad Al Thani. His Highness will be here and we would be proud to be a part of such a successful event." For his part Nasser Sherida Al Kaabi said: "He has been with us for eight years and I think we have one more year with him. We are hoping that we can extend this association. "There are lots of international runners coming in for the meeting – from the UK, France, Germany, the USA. A lot of international trainers want to come and race in Doha, which is great. These developments are great for everybody involved." Asked about his plans about extending the contract, which runs till next year, Al Emadi Enterprises CEO said: "As far as our future relationship with this race is concerned, we are open about it. We are satisfied with their cooperation and we are good to continue. Yes, we plan to extend it." HH The Emir's Silver Sword is a 1850m race for 4yo Purebred Arabians, which is open to local individual Qatari owners. For the last three years, Qatar's Champion Trainer Jassim Mohammed Ghazali has been winning the race, with Champion Jockey Harry Bentley guiding the winners. Last year, Khalifa Bin Sheail Al Kuwari owned Spaghetti had led a one-two for Ghazali in the race, while the 2015 edition of the race saw the trainer sweep the top four places led by Al Murabitoon. Tajarub won the 2014 edition of the race.